Welcome to the website of the Gloucestershire Local History Association.
Information on local history organisations in Gloucestershire, events, speakers, computing guidelines and more, can be found by following the links on the side bar and the drop down menus above. Groups can find out about joining the Association here.
---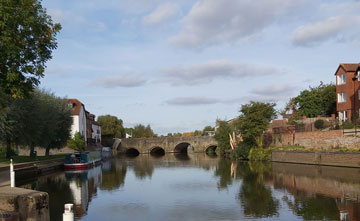 Railway Heritage Walk: "Tewkesbury's Two Forgotten Railways"
In 2021 two walks were led by John Dixon to look at the remains of the 1840 branch line from Ashchurch to the Town Quay and the 1864 Tewkesbury to Malvern line, along with other items of interest..