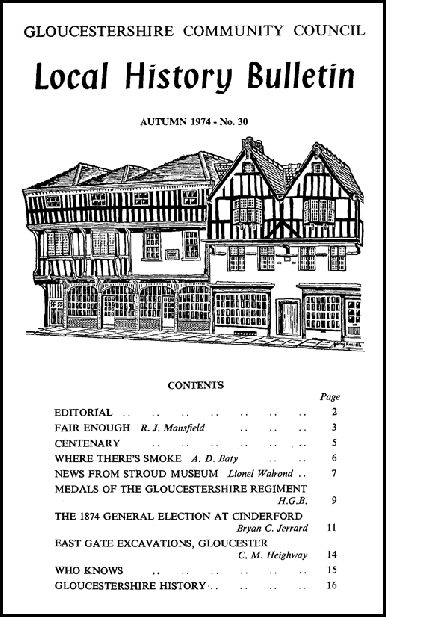 The Local History Committee of the Gloucestershire (Rural) Community Council published a total 54 issues of its "Bulletin", biannually, over a period a period of 26 years.
They contain a mix of news, notices, reports from societies and most importantly, short but generally well researched, articles on a wide range of topics relating to Gloucestershire local history.
All 54 issues have been digitised and are available to download from the GlosDocs website.